Claim Your Virtual Professional Headshot Today!
Click to read Español | Português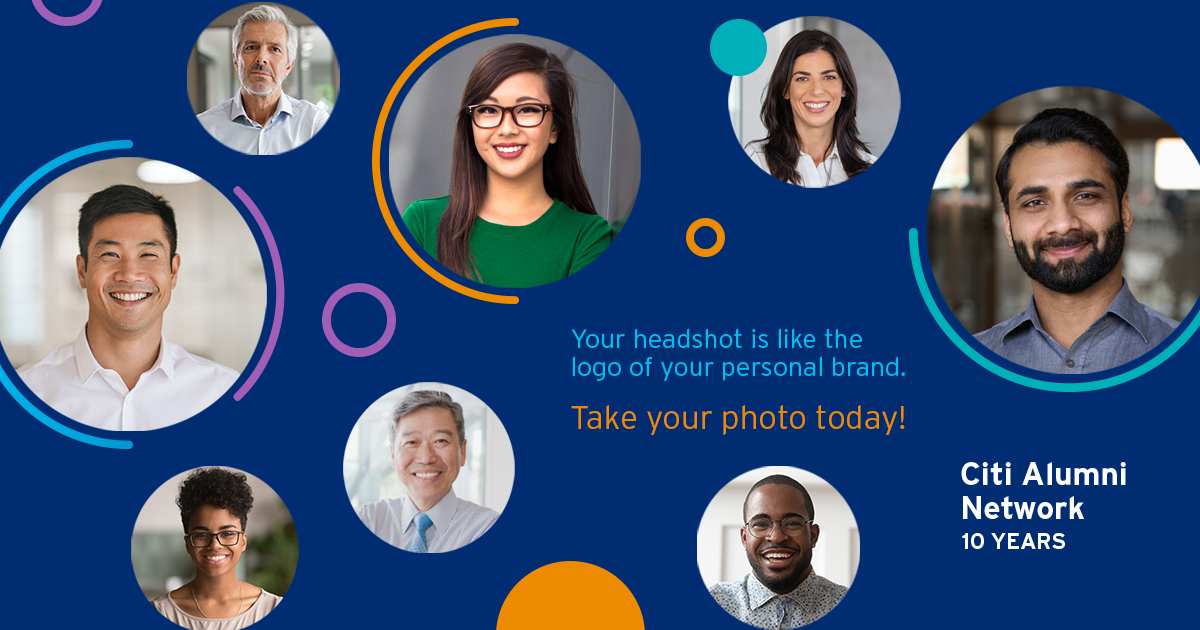 Take advantage of your Citi Alumni Network membership and get a
Virtual Professional Headshot Today!
In celebration of the Citi Alumni Network's 10th anniversary, we're thrilled to offer you a virtual photobooth session to update your professional photo in your social media accounts and in your Citi Alumni Network profile.
To access the virtual photobooth, log into the Citi Alumni Network website and navigate to the photobooth window on the right-hand side section of the homepage.
*One photobooth session per member. Available while supplies last. First come, first served.
Log in issues? Email alumni@citi.com for assistance.
---
Invite your former Citi colleagues to join the Citi Alumni Network so that they can access the virtual photoshoot and more by visiting https://alumni.citi.com
Join the conversation on our Citi Alumni LinkedIn group and use our hashtags: #CitiAlumniNetwork #CitiAlumni
« Back to News